Want a Better Relationship With Your Dog?
All Dogs - All Breeds - All Issues​
HOW CAN WE HELP
YOUR DOG?
Dog Day Training in Menifee & Murrieta, CA
Any Dog Any Age Any Problem
Our Day Train Program
If you find yourself needing help with excessive barking, digging, chewing or other destructive and unwanted behaviors, let Epic Dog Training give you the expert care and education you need to have a healthy, happy relationship with your dog. Our Day Train program is a great program for clients who are looking for the same exact result as a board and train program they would just like their dog home in the evening. With our day train program you drop your dog off in the morning and pick your dog up in the evening during the time that your dog is with us we teach them the obedience commands necessary to be a successful dog we take them in public and train them at our facility daily and they go home and sleep with you. We show owners what their dog learned that day and how to perform the commands so you are able to reinforce the command at home.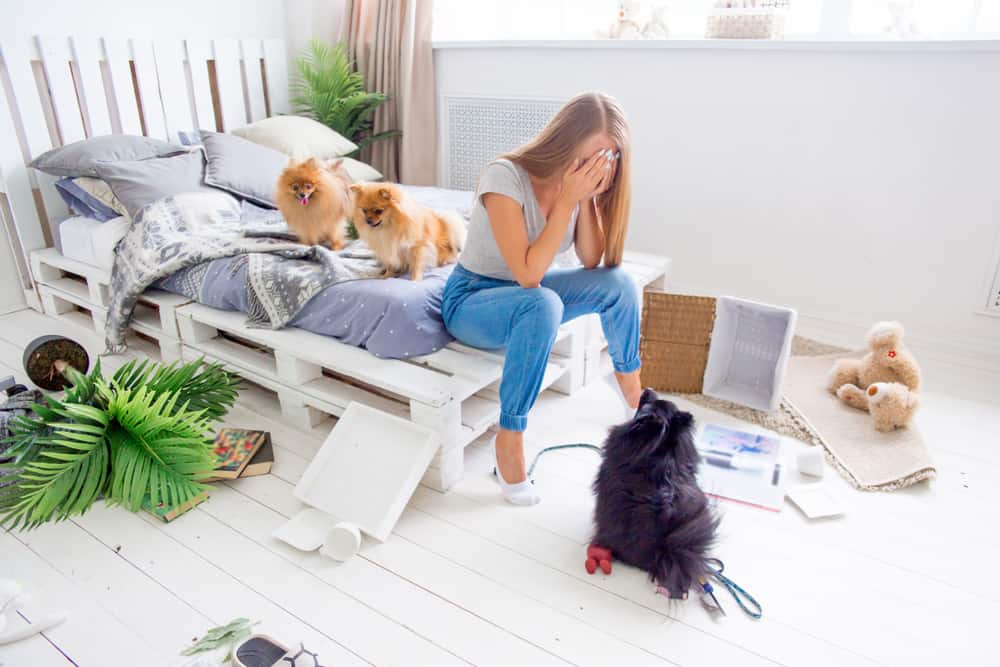 Our Day Trainers
Day Training is when the dog trainer does the actual work of training your dog – not you. In traditional dog training, the trainer will be coaching your pet while you are away from the facility. Our Certified Professional Dog Trainers have the experience and education necessary to resolve a wide range of behavior problems for any dog breed or any age. The trainers at Epic Dog Academy are experts in canine behavior, and dog training is their full-time job and our effectiveness is why we are the most-trusted trainers in the Temecula Valley.
Are you struggling with a dog who does not understand what you want? Is your dog lacking obedience or struggling with undesired behaviors and you're just not sure what else to do? Give Epic Dog Academy a call to help build the foundation with your dog for a long lasting positive relationship.

We recognize that every dog and owner are different. Some dogs require more time to learn, others catch on quickly, and many suffer from behavioral problems that can be an unending source of frustration. Lessons are for every breed, every age, and every size. Parents expecting babies, first-time dog owners, and vacationers are the most frequent users. We work hard to make learning and behavior modification a fun, informative experience for you and your pet. Dog training sessions during the day consist of intensive one-on-one training time during regular day care hours. Day training programs are tailored specifically for each dog.
ENJOY OUR AWARD WINNING FACILITY.
Our most popular and effective training programs are our board and train stays. But day training can also be effective for you and your pet. No matter your training goals, we have a number of expert training options to suit your needs. Drop your dog off in the morning for a full day of training with us, and pick up a tired, and more knowledgeable companion at the end of the day. While your pup enjoys a stay in our award-winning lodging facility, they'll enjoy one-on-one sessions with a trainer tailored for your specific goals.

Puppy Training
Voted Best Riverside Dog Trainers by the editors of Dogproblems.com

Obedience Training
Temecula Valley Obedience Training – Over 1500 Happy Clients!

Behavior Training
Behavior Modification With Temecula's Premier Dog Trainers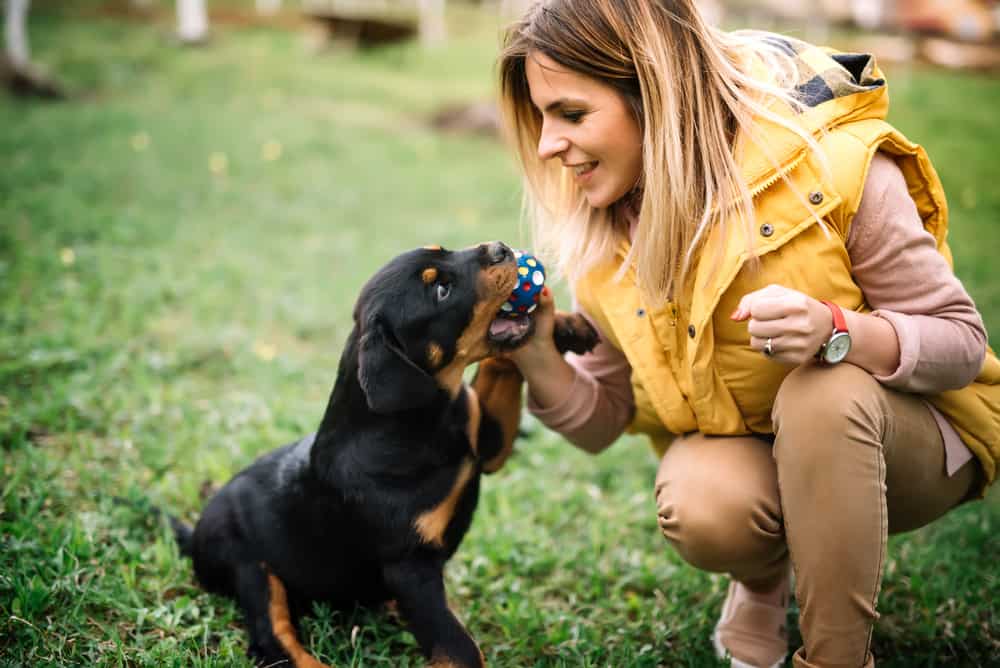 SPEAK THE SAME LANGUAGE.
Learn to speak the same language as your dog and you will build a reliable, dependable and responsible bond that you never knew you could have with your pet. We guarantee respect and patience in all that we do for you and your dog, and we always work within your dog's comfort zone as well as your own! We want you to have fun and to enjoy our unique learning process while we encourage you to set goals for you and your dog over time. We will teach your dog all of the obedience commands and work correcting any behaviors you feel need to be changed:
Heel
Wait
Sit
Leave it
Down
Off
Stay
Quiet
Come
Go to bed
Socialization
We believe it is essential to instill proper socialization and playtime with other dogs so that they may co-exist and be properly socialize in a controlled environment. Selected socialization it is a process we use here at Epic Dog Academy in order to help dogs that have behavior problems and or need training to learn the proper socialization needed to be a productive member of their family as well as be safe around other dogs and or people. This process utilizes dogs that have the correct temperament and behaviors we are looking we then utilize these dogs that have the training to help guide and train other untrained dogs.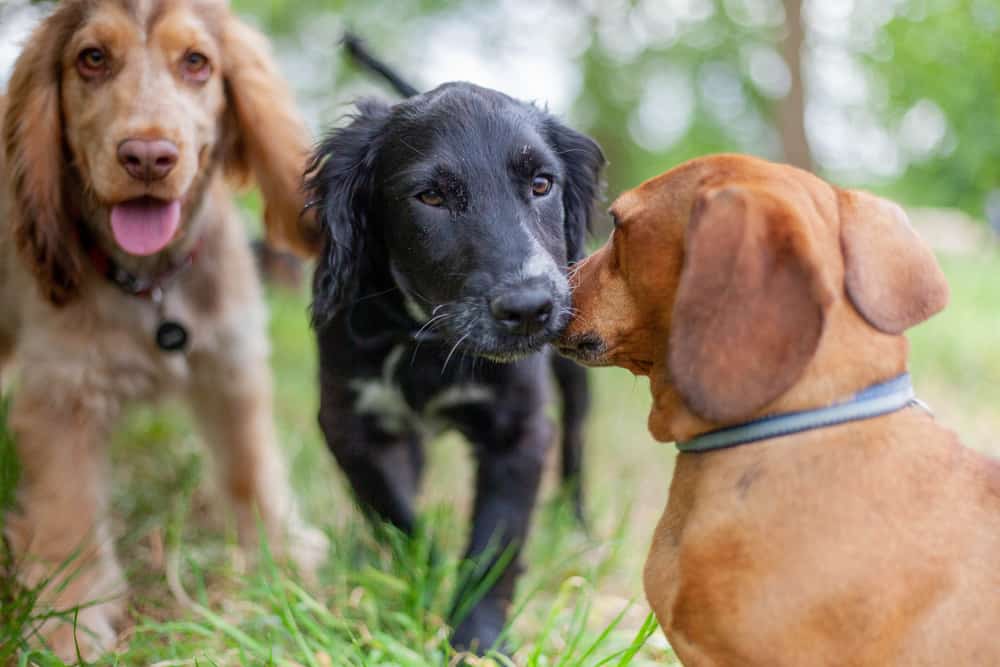 Behavior modification program is our program that helps modify unwanted behavior such as separation anxiety leash reactivity urination in the home hyper activeness etc this program is a board and train program that submerses your dog in the lifestyle of training learning to help develop the structure guidance and clarity for your dog to understand what the expectation of the household is. We go above and beyond to provide a safe and secure environment for puppies to exercise their social skills with humans and fellow pups. Of course, lots of fun and play is included.
Request Free Training Evaluation