Over 20 Years of Experience
Yes! We're the dog trainers in Southern California to call when you want to get your dog to listen to you, anywhere you go– even around other dogs, cats, food or tennis balls. Yes, even tennis balls!

CARING & EFFICIENT TRAINERS
When you bring your dog to Epic Dog Academy, you can rest assured your dog is in good hands with our nurturing environment & caring staff.

OBEDIENCE TRAINING FOR DOGS
We have helped over 2,500 families turn a hyper, out of control dog into a dog that can freely run off a leash and still listen to commands.

20+ Years Of Experience
Epic Dog Academy based in Temecula, California has over 20 years of experience helping dog owners understand the best ways to manage their dog's behaviors.

EDUCATION FOR OWNERS
Our goal here at the Epic Dog Academy is the train your dog and teach you the humans how to maintain the training, and how to anticipate in order to prevent unwanted behaviors.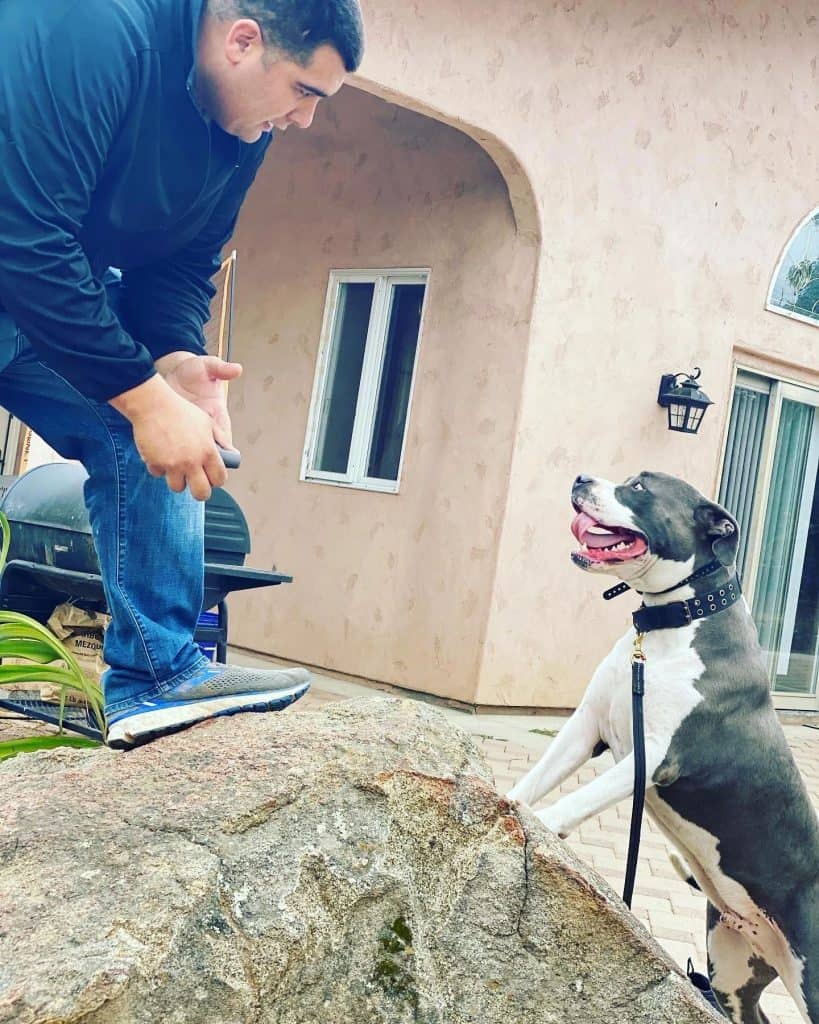 About The Course Teacher,
Vincent Shields
As the founder of EDA, Vincent saw a need for training of animals that paralleled the obedience he witnessed in the U.S. Marine Corps. Vince had a mission to design an academy, focused on education, to benefit not only the dogs, but owners as well. Having over 2500 dogs successfully trained from his program, Vincent has improved the quality of life for every pet and pet owner he has encountered.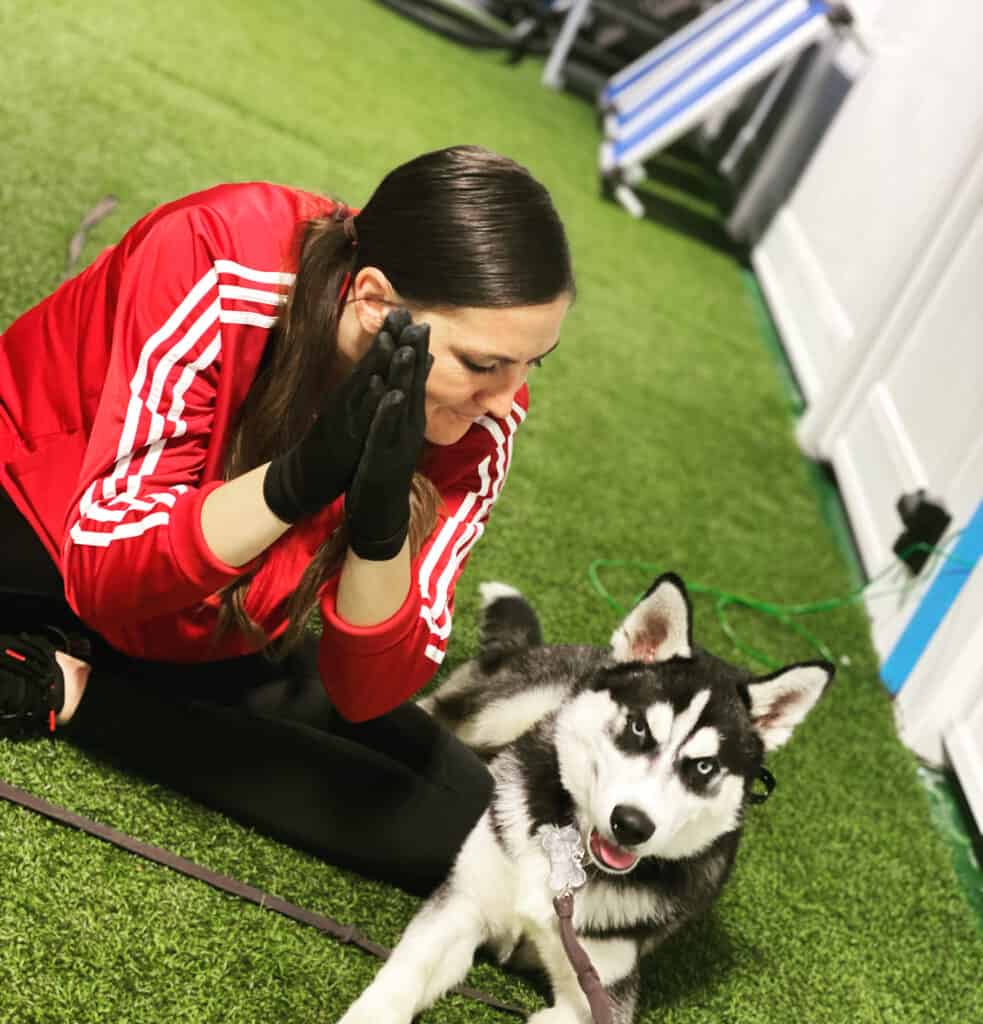 Hailing from Sacramento, California, Olivia Shields has been a dog lover all her life. A loving mother of three she implements affection and love into every dog she cares for. Her company successfully trains over 600 per year and she takes pride in building customer relations. Olivia is not only the owner, but works hands-on with every dog that enters the doors on a daily basis.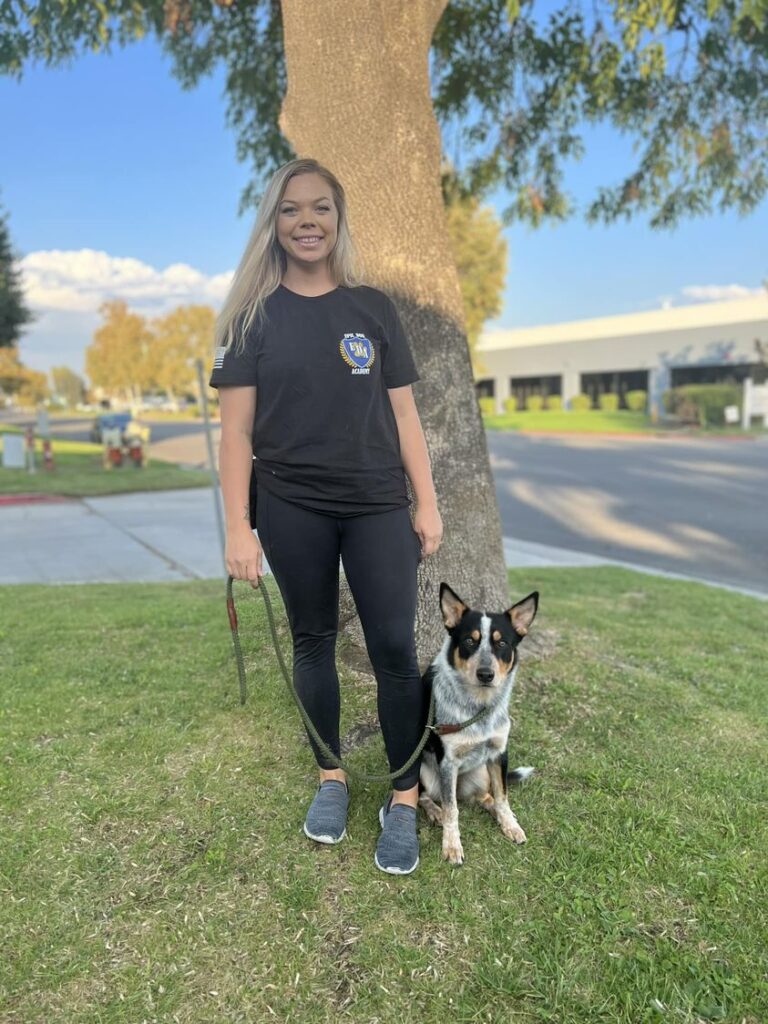 Hi my name is Krista I have been a dog trainer For 8 years, I would have to say  My favorite part about this career would have to be learning how to communicate with each dog by understanding what they are trying to say through their behavior, In turn the most rewarding part would have to be  Teaching people and dog owners how  To start healthy communication Between them and their companion, if you don't see me working with a dog I'm out on an adventure with my family And Fur babies.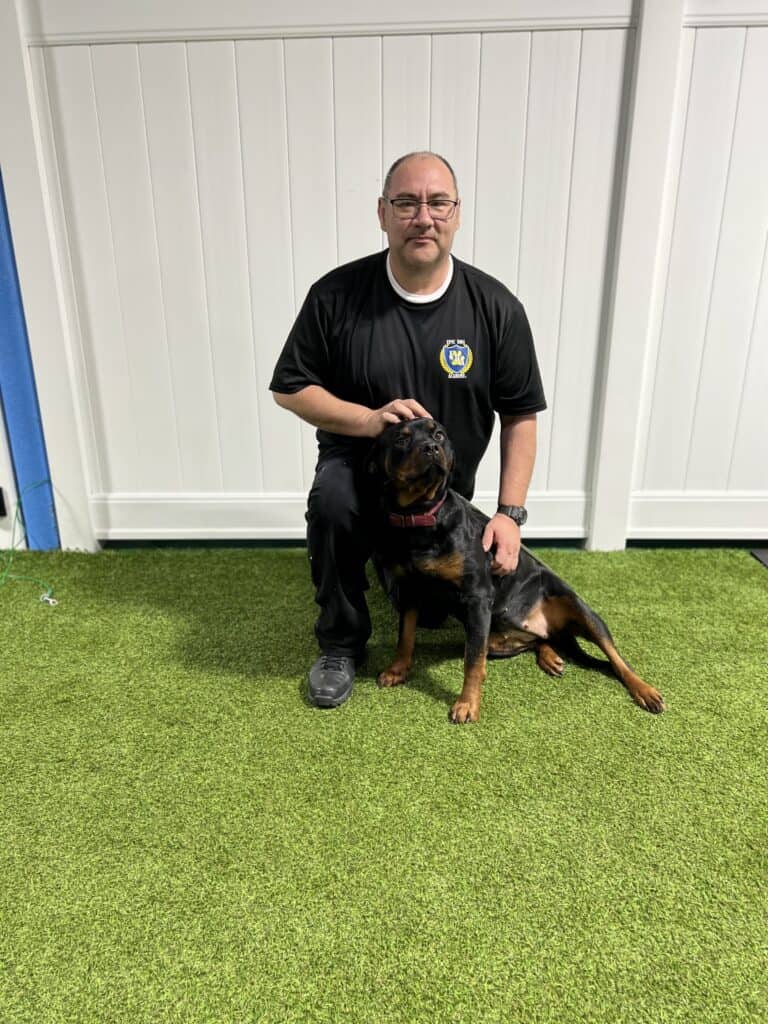 Dean Smith
(Facility Manager)
Megan is from Murrieta, Ca and has always had a deep passion to work with dogs. Her passion goes deeper then just training dogs as well as help dogs! Megan has been working with animals since 8 years old and training for 2 years, she also really enjoys being a helper for protection training. When in her free time you can catch Megan at the beach!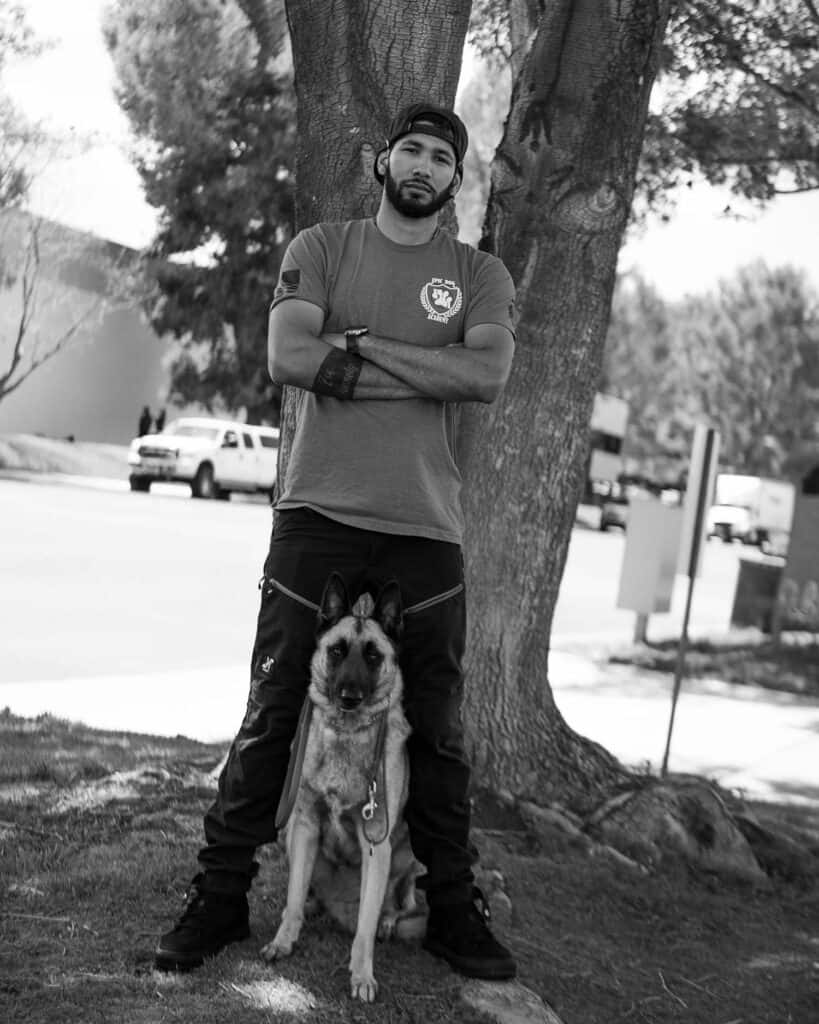 Jean Mejias
(Trainer / Decoy)
Jean was born in Humacao, Puerto Rico. He is a prior paramedic and Search and Rescue Specialist. Jean has been working with dog's since 2015. Since then Jean has had the chance to work with search and rescue dog and Protection/Narcotics dogs. In December 10, 2017, Jean joined the Marine Corps as a Motor Transportation Mechanic (3531). During his Marine Corps Career, Jean grew a love and passion for training dogs and problem solving, and decided to go to college at the Animal Behavior College where he got certified as a Dog trainer. After the marine Corps, Jean proceeded to go on and pursuit his passion for dog training and working on the protection side of dog training as a decoy/helper.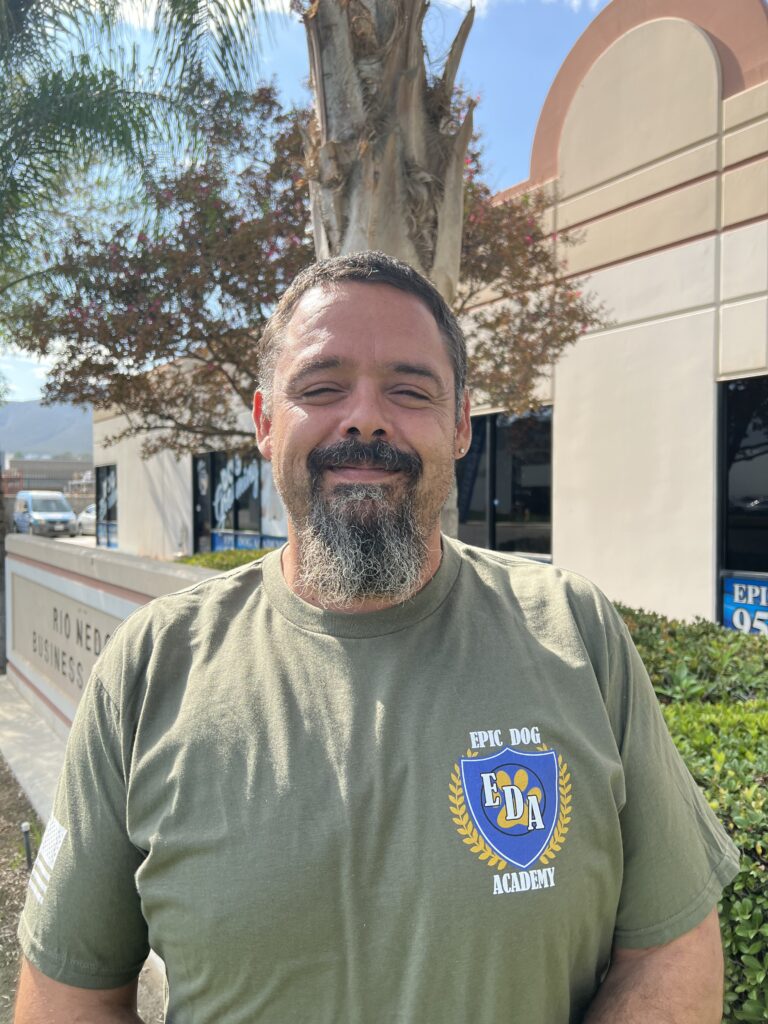 Angel Adriano
(Kenel Technician)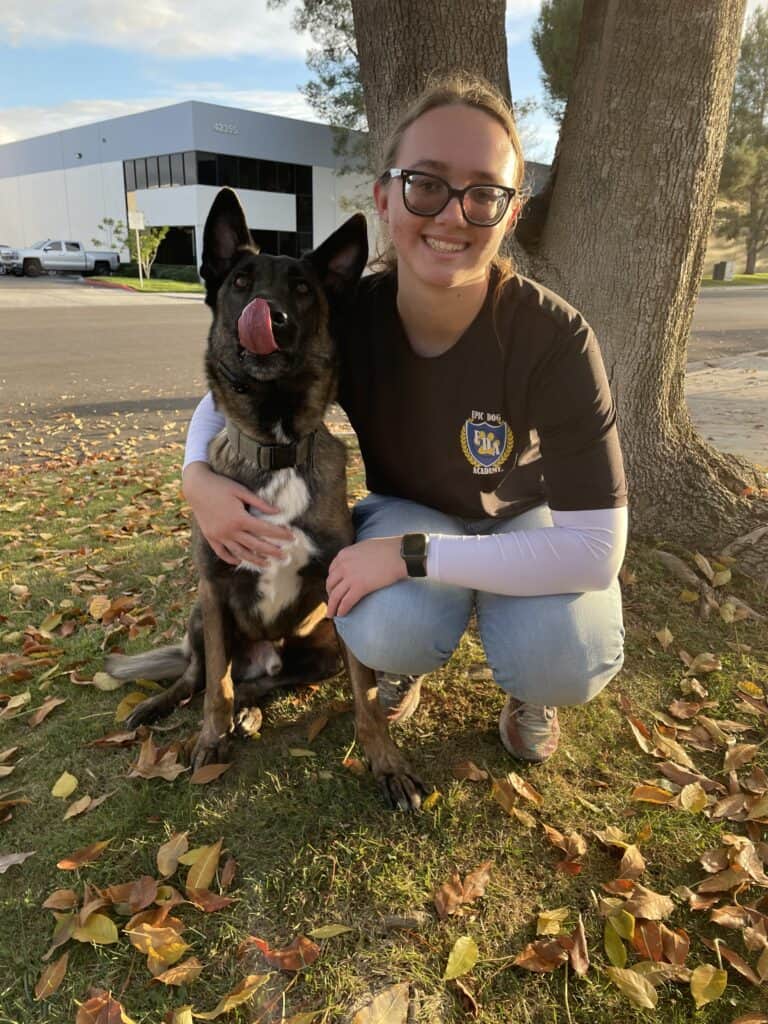 Sierra Hennessy
(Kennel Technician)
My name is Sierra. I am a kennel tech. I grew up around dogs and had them my whole life. I have a passion of working with animals. When not at work, I like to hang out with my family and friends.